In 1940, while searching for gold in Radhausberg Böckstein, a true treasure trove was discovered, but it was a treasure trove of health. The fortunate ones in this quest were the miners who, during the excavation work, found relief from their ailments, which included rheumatic complaints, joint wear and tear issues, lung diseases, and skin conditions.
Subsequently, the University of Innsbruck initiated extensive research, and soon the healing effects of the Gastein Healing Gallery were scientifically proven. For many, many years now, thousands of individuals seeking healing have been traveling annually to Gastein for radon therapy. The Gastein Healing Gallery is the most effective therapeutic resource in Gastein, and the natural combination of high temperature, humidity, and radon content is unparalleled worldwide!
Live naturally pain-free!
Benefits of radon therapy in the Gastein Healing Gallery:
long-lasting relief from chronic pain (up to 9 months)
sustainable reduction of inflammation
reduction in medication usage (up to 1 year)
immune system stabilization
stress reduction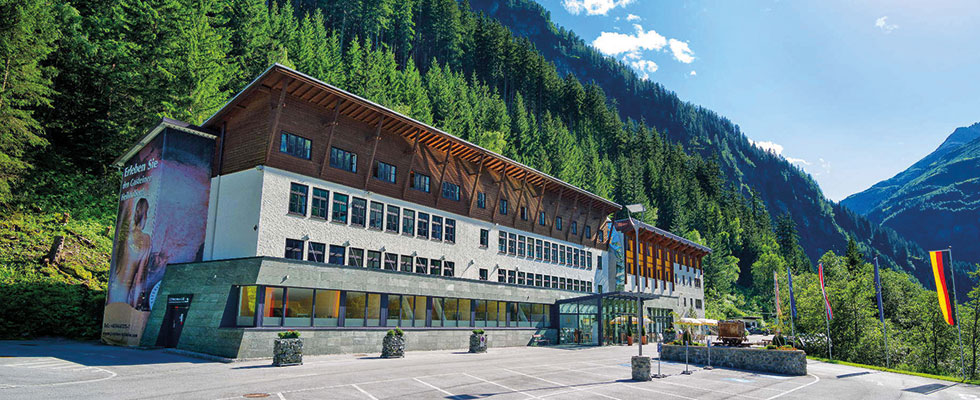 Musculoskeletal disorders
(Ankylosing spondylitis, rheumatoid arthritis, osteoarthritis, gout, spinal syndromes, fibromyalgia, osteoporosis, neuralgia, sports injuries, sarcoidosis, ...)
Respiratory disorders
(Bronchitis, asthma, sinusitis, lung diseases, hay fever, ...)
Skin conditions
(Psoriasis vulgaris, atopic dermatitis, delayed wound healing, scleroderma, ...)
Menopausal symptoms
General prevention
Immune system stabilization
interesting links for your Heilstollen cure