Gastein's thermal water – a natural source of renewal. This precious gift from nature is renowned for its healing properties and has been cherished for centuries. Rich in minerals and soothing warmth, it has the ability to rejuvenate and refresh both body and mind.
Indulging in one of the first-class thermal baths, Gastein's thermal water promises an unparalleled experience of relaxation and rejuvenation.
Welcome to a world of well-being where you can fully savor the healing powers of Gastein's thermal water.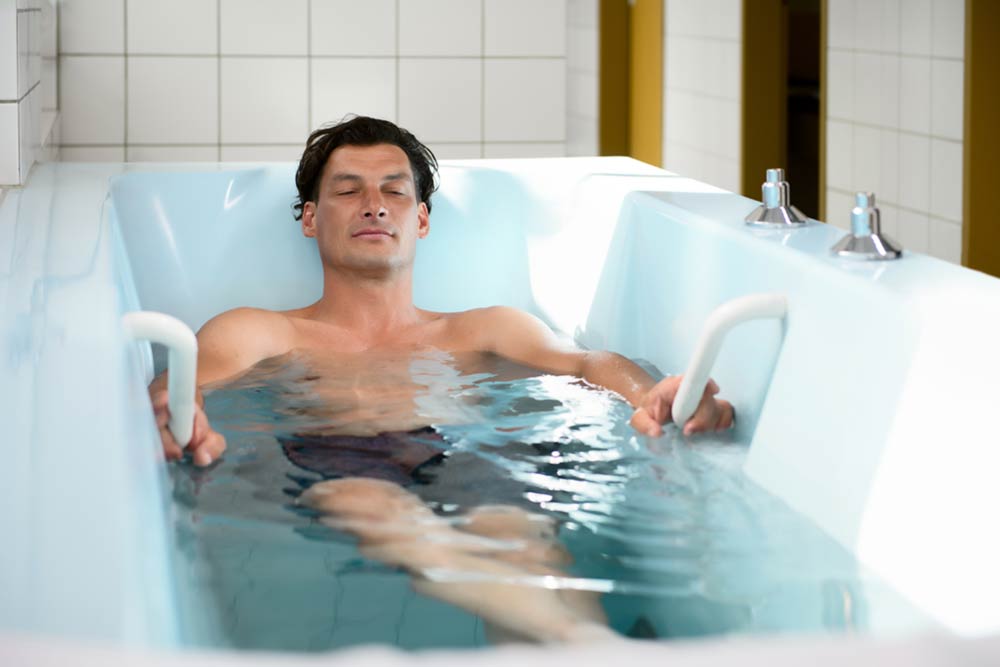 Radon thermal bath
Combination of thermal water, heat and radon
Gastein's thermal water is most commonly used in the form of bath treatments and underwater therapies. During these treatments, the noble gas radon is absorbed through the skin and respiratory system, stimulating the body's cell repair processes.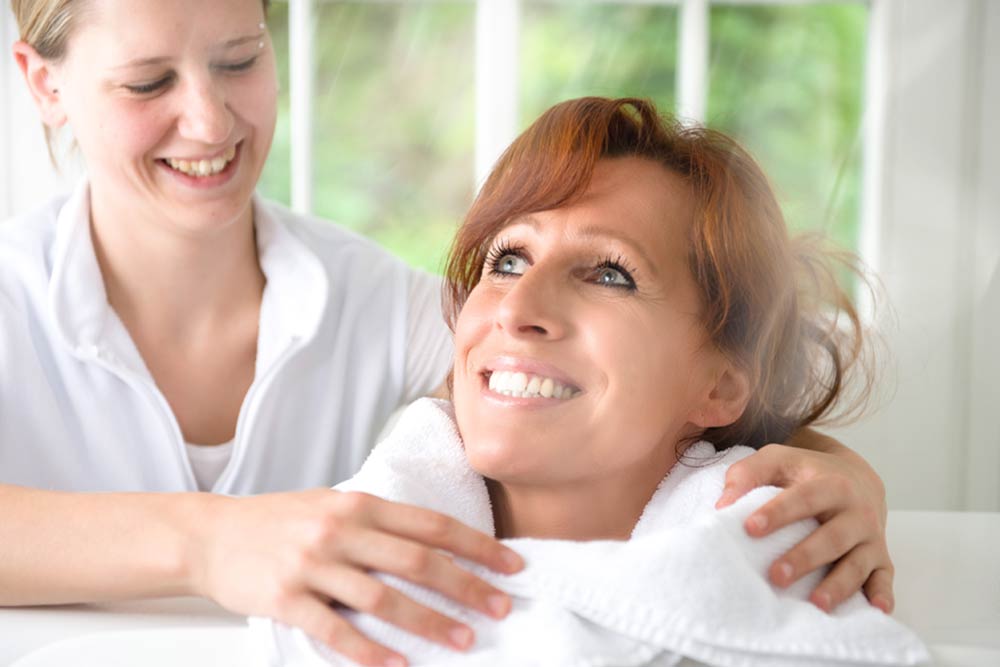 Radon thermal vapour bath
Thermal steam in box baths
The Radon Thermal Steam Bath is a public spa facility located in the center of Bad Gastein. This therapy is especially suitable for individuals with limited tolerance. Due to the lower temperature and shorter duration of exposure, it is particularly suitable for patients with circulatory weaknesses.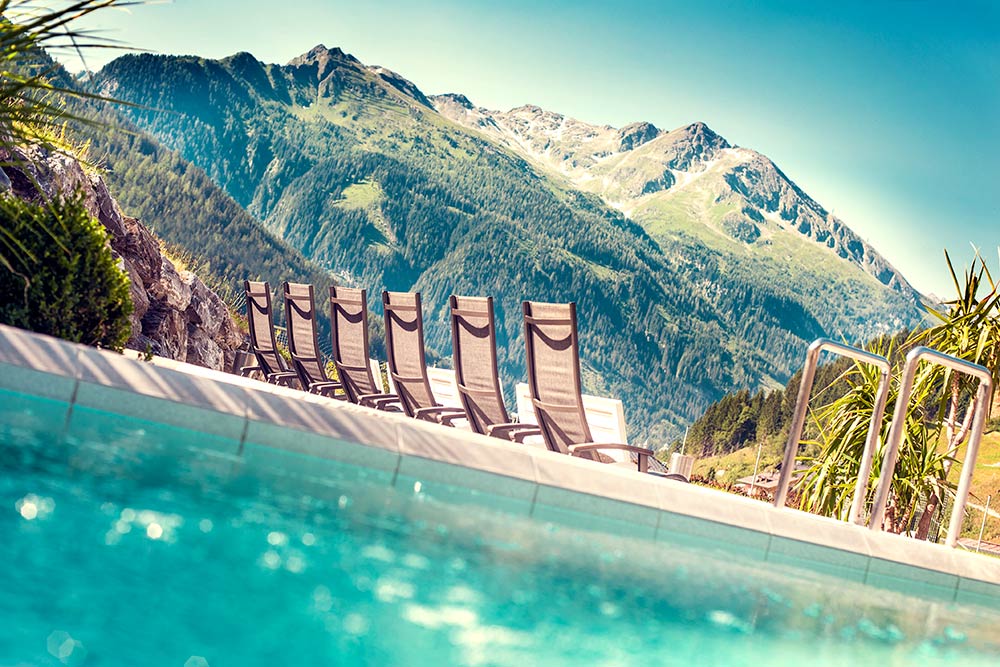 The Felsentherme in Bad Gastein is situated at an elevation of 1,100 meters and was directly built into the rock. The tranquility of the thermal baths is surrounded by natural rock walls. Several million liters of thermal water emerge daily, with one million liters of it filling the pools of the Felsentherme. Experience the unique ambiance in combination with Gastein's thermal water.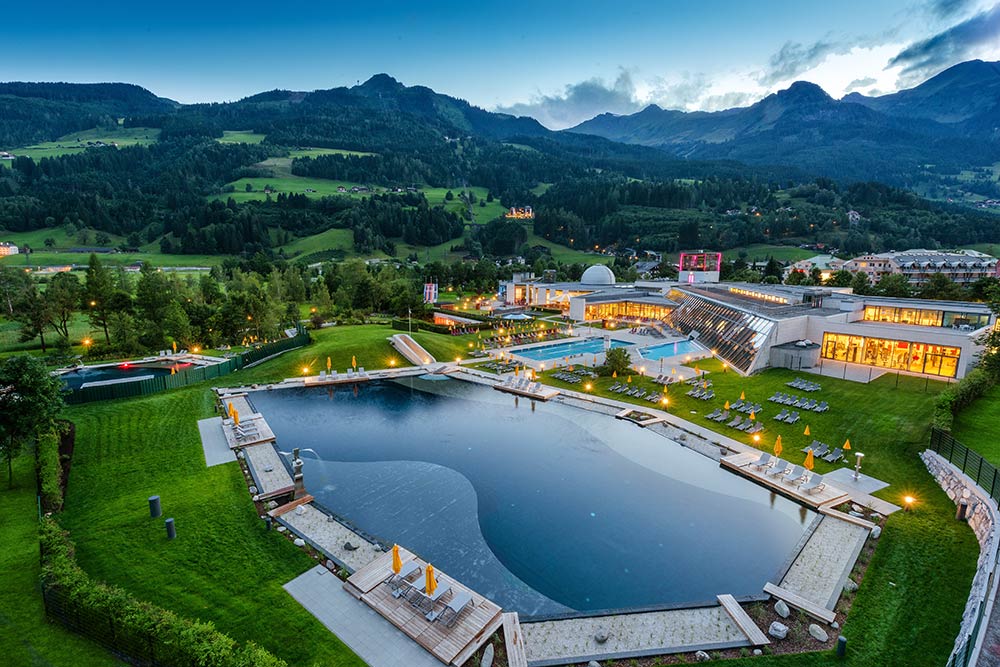 The Alpentherme in Bad Hofgastein offers six thermal worlds. The Relax-World with thermal indoor and outdoor pools and unique thermal water bathing lakes. The Family-World featuring slides, a lazy river, and children's pools. The Sauna-World. The Ladies-World.The Sports-World. The Beauty-World ... Countless experiences await you!